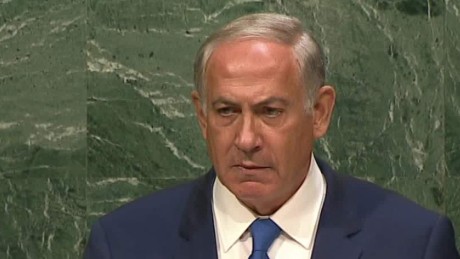 Deseado
A Spanish judge has issued an arrest warrant for Israeli Prime Minister Binyamin Netanyahu, along with several other serving and former government officials.

Judge Jose de la Mata ordered police and national guard forces to notify him immediately if Netanyahu or several other named Israeli officials entered the country. The ruling surrounds the case of the 2010 Mavi Marmara raid, in which IDF forces were attacked by Islamist extremists as they intercepted a flotilla of ships attempting to breach the IDF's blockade of Hamas-ruled Gaza.
Spain still hasn't settled the responsibility for the Madrid train bombings of 11 years ago, in which 191 people died, yet it presumes to pass judgement on Israel's right to self-defense. The Fleabitten Flotilla was armed to the teeth, and in violation of a legal blockade. They were lucky they weren't torpedoed and left to the sharks.
They say garlic is good for you, but I have to wonder if it doesn't rot the brain.
PS: If you're already guilty, you might as well be guilty of something.
Prime Minister Benjamin Netanyahu on Wednesday hinted at the possibility of an Israeli annexation of parts of the West Bank.

…

Addressing the Jerusalem Post Diplomatic Conference Wednesday, Netanyahu said that there are three aspects to peacemaking: political agreements, security and prosperity. Asked by the paper's diplomatic correspondent Herb Keinon whether he envisioned any unilateral steps if a peace deal remains elusive, the prime minister replied that Israel is already implementing unilateral steps in the security and economic realms.

"I prefer bilateral; I prefer negotiated moves," Netanyahu said. "But in the absence of security and the economy, there's room for it.