That's a laugh. Intolerance is as old as Hollywood (get it?).
The blacklist in Hollywood used to be against leftists. That was wrong, even if the truth has been revealed that the Marxist dupes (Lenin's "useful idiots") were being consciously and unconsciously manipulated by Moscow. That blacklist lasted about 13 years, from 1947 to 1960.
What about the blacklist against conservatives? How long has that been going on? Question for another time.
Today, liberals join conservatives in condemning an entire culture:
The Beverly Hills Hotel has been a haven for Hollywood's elite since 1912 — two years before the City of Beverly Hills was even created.

But now some stars are rushing for the exits.

On Monday, a number of celebrities took part in a demonstration across from the famed Sunset Boulevard lodge, protesting not the hotel but its ownership — an investment group controlled by the Sultan of Brunei.

In late April, the small Muslim nation on the northern coast of the island of Borneo implemented Sharia law, marked by strong punishments for those found guilty of homosexuality or adultery — including stoning the convicted to death. The law was praised by the sultan, who isn't just the country's ruler but also a major political and cultural figure.

"We're just making people aware," Jay Leno, who was among the demonstrators, told CNN.

"It's not a political issue. This is not something that's debatable. … It's people being stoned to death," he said.
Omigosh, that's awful!
Why didn't Hollywood tell us that Muslims could do such things?
[O]nce upon a time, Hollywood could make movies about the enemies of the United States and the free world.

But those days are gone. Today US political leaders believe there are no enemies, no war – just "overseas contingency operations" and "man-caused disasters."

And, Hollywood is just as delusional. The California cowards are afraid to link Islam and terror and afraid to portray the horrors of fanatical Islamists who declared war on America over a decade ago.

…

Maybe someday Hollywood will wake up. We can hope.
RRRRRRING! I guess that's Hollywood's alarm going off.
[S]uch notables as Ellen DeGeneres and mogul Richard Branson have announced they won't patronize the hotel or other properties in the Dorchester Collection of luxury hotels, which owns and manages the Beverly Hills Hotel and the Hotel Bel-Air.

"I won't be visiting the Hotel Bel-Air or the Beverly Hills Hotel until this is resolved," DeGeneres tweeted to her 28.8 million followers.
Resolved…meaning what? Until Islam embraces homosexuality and feminism? I got news for you, Ellen, sweetie, it ain't just Brunei:
The 3rd US-Saudi Business Opportunities Forum set for Los Angeles is about a month away. This landmark three-day gathering, which builds on highly successful events in Chicago and Atlanta, will highlight the U.S.-Saudi commercial and trade relationship and how U.S. companies can participate in Saudi Arabia's extraordinary economic growth as well as provide a unique platform for American and Saudi executives to establish new and lasting business ties.
Saudis? In Los Angeles? Did I miss that boycott?
With its central location in Downtown Los Angeles, the JW Marriott provides a deluxe level of comfort and personal service within a unique hotel environment designed to reflect its location. Guests enjoy convenient access to LA, whether visiting the revitalized downtown area or other parts of the city.

The property features 100,000 square feet of flexible meeting and event space in Downtown Los Angeles and serves as the headquarter hotel for the Los Angeles Convention Center.

The JW Marriott shares space with The Ritz-Carlton, Los Angeles, and The Ritz-Carlton Residences at L.A. LIVE in a distinctive 54-story tower designed by Gensler.
That was just last summer. And Hollywood was silent. Better late than never, I guess. We conservatives welcome our SoCal cousins to the censorious side of the street. We've been calling out Islam—some of us, anyway, calling out some Muslims—for over a decade, with nothing but silence or scorn from your lot. Come on in, the holy water's fine.
Now, can you have a word with that other pillar of liberalism, academia?
A Saudi prince has donated $20 million each to Harvard University and Georgetown University to advance Islamic studies and further understanding of the Muslim world.

Prince Alwaleed bin Talal Alsaud — whom Forbes magazine ranks as the fifth wealthiest person in the world, with assets worth $23.7 billion — is the nephew of Saudi Arabia's King Abdullah.

"Bridging the understanding between East and West is important for peace and tolerance," Alwaleed said in a statement released by Harvard.

At Harvard, the money will fund four new senior staff professorships as well as an endowed chair in the name of the 48-year-old billionaire.
While we're speaking of Islamofascists and the Ivy League:
ranian President Mahmoud Ahmadinejad on Monday questioned why Iran can't have a nuclear program when the United States has one, repeated his inference that historical accounts of the Holocaust are myths, and denied that there are homosexuals in Iran.

…

"In Iran we don't have homosexuals like in your country," he said, to laughter and boos from the audience. 'In Iran we do not have this phenomenon. I don't know who's told you that we have this."
But enough of pointing out the Left's hypocrisies. We'd be here all day.
Christopher Cowdray, the Dorchester Collection's CEO, said the celebrities and groups protesting are taking out their anger on the wrong place.
"The actions they're taking are unfounded," he said.

"It's going to hurt our employees and this has nothing to do with them whatsoever," he said. "It's not their fight."

The sultan has owned the Beverly Hills Hotel since 1987. The Dorchester Collection was established in 1996 to oversee that hotel and others in its luxury portfolio, including the Hotel Bel-Air, Paris' Plaza Athenee and London's Dorchester.

Cowdray said that celebrities wanting to influence politics in Brunei would be better off lobbying the U.S. State Department to take action.
That's ridiculous. Whom does Hollywood know in Washington, DC?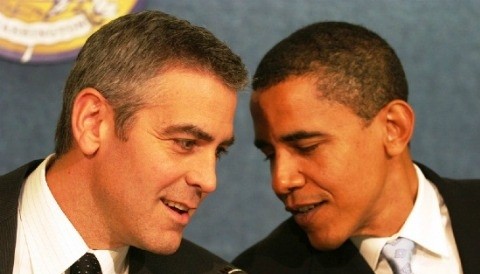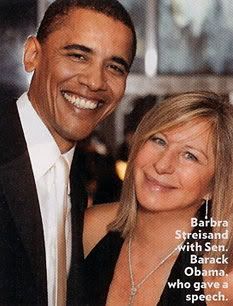 Hey Hollywood, write your Congressman!