Such as it is: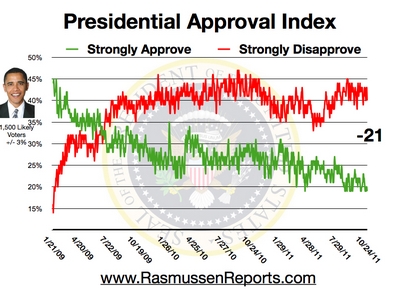 Obama and Hillary did everything but cut off one of Qaddafi's ears and stick his head on a pike. And they get a two-point bounce from yesterday.
I have joked that Obama would need to bite the head off a rabid chicken to match his rampant bloodletting. But really what he needs is more notorious Muslims to kill. I'm sure the Muslims will oblige.

Eat lead, you Mohameddan camel[bleeper]. Obambo.