Really, what is there to say?
Today, Mahmoud Abbas' Fatah party posted this photoshopped picture of Israeli Prime Minister Benjamin Netanyahu wearing a Nazi uniform.

…

The Palestinian Authority and Fatah often demonize Israelis and Jews as "Nazis" or "worse than Nazis" and Palestinian Media Watch has documented that Holocaust desecration, denial, and abuse are all components of their ideology.

Last year, the official PA daily referred to Netanyahu as having Nazi genes and imitating Hitler and stated that Israel "enthusiastically imitates everything the Nazis did to them". During Israel's Operation Protective Edge, which aimed at destroying Hamas' terror infrastructure and ability to launch rockets at Israel, the PA and Fatah used Holocaust imagery to compare Israeli conduct to Nazism numerous times.
Thusly: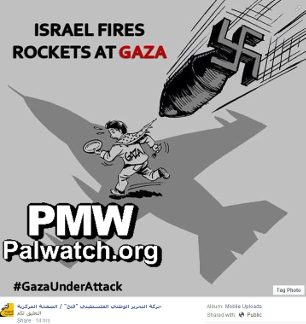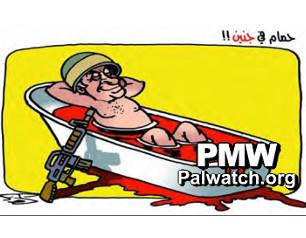 Peace with these people may not be immoral, but the peace process sure is. When this is how they think and act.