I was just going to sit down and write about Obama's cynical use of the word "folks" (five mentions in the SOTU), only to see that Aggie beat me to it. Still, I have a favorite:
I intend to protect a free and open Internet, extend its reach to every classroom, and every community — (applause) — and help folks build the fastest networks so that the next generation of digital innovators and entrepreneurs have the platform to keep reshaping our world.
"Folks" built the internet? I thought Al Gore and Tim Berners-Lee did. They're not "folks". Steve Jobs and Bill Gates? Not "folks". His folk-o-meter malfunctioned.
Oddly enough, folks are not always the little guy who needs a break. Sometimes, folks are just evil:
Now, one year doesn't make a trend, but this does: 14 of the 15 warmest years on record have all fallen in the first 15 years of this century.

I've heard some folks try to dodge the evidence by saying they're not scientists; that we don't have enough information to act.
Those folk bastards! Get 'em!
Another of Obama's tired tropes is "the time for debate is over", usually employed when he's losing the debate. But guess what? Sometimes, the debate shouldn't be over:
So while some have moved on from the debates over our surveillance programs, I have not.
Ray Bolger couldn't have played a better straw man. Who's moved on from the debates over our surveillance programs? And they're not ours, they're yours! You, Dumbo-ears, you who've been in the White House for six years.
But if you want to know the most fascistic phrase liberals have invented, this guy has a candidate:
The phrase "an idea whose time has come" pops up a lot these days, usually though not always in conjunction with left-leaning or "progressive" policy changes.

"The idea of making community college free," wrote Gary Stix of the Scientific American about a proposal put forward recently by President Obama, "is one whose time has come." A social-studies teacher last month told Los Angeles Times columnist Sandy Banks that the introduction of an ethnic-studies requirement in L.A. schools is "an idea whose time has come." And in a Washington Post article last summer about workplace-flexibility legislation, Joan Lombardi, a child-care expert, told the paper that, yes, "It's an idea whose time has come."

The line works well on the campaign trail—it lends a bit of intellectual frisson to stump-speech rhetoric—but you shouldn't take it too far. President Obama, at a Labor Day rally in 2014, told the crowd: "There's only one thing more powerful than an idea whose time has come." And what would that be? "Millions of people organizing around an idea whose time has come." That makes no sense at all.
You mean…it's inarticulate? [Gasp!]
There is something else that rankles about the phrase. It's that whiff of arrogance you always get from the rhetoric of inevitability. Those who use it claim to win the argument without having worked for it; they appeal to fate, which for some unstated reason is on their side. If you think their ideas are naïve or half-baked, that's because you haven't come to terms with reality. (Or are "on the wrong side of history," as the president likes to say.) Of course, lots of terrible ideas once had their times come, too, and they were all promoted with the rhetoric of inevitability: communism, socialism, eugenics, racial hegemony of various kinds.

…

So, true enough: One does not resist the invasion of ideas. But surely one can resist the invasion of an insidious cliché.
It is the nature of politicians to try to peddle snake oil. So, Obama is just another snake oil salesman. But to have so many members of the media wearing sandwich boards out front, promoting the guy—remember, Oz (the great and powerful) was just a flim-flam man: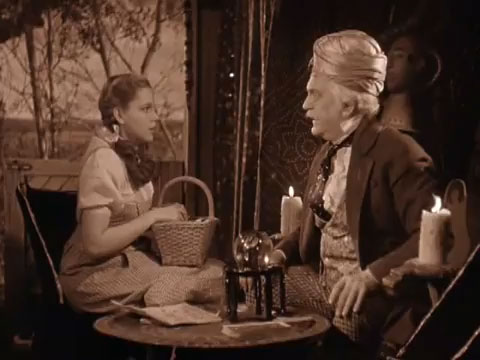 The time for debate is over. A twister is an idea whose time has come.