We've been saying that Israeli sovereignty over all the territories and communities of Judea and Samaria would bring peace and justice to the Middle East. Not least to the Arab citizens who would overnight enjoy civil liberties unmatched in any other country in the region.
Mudar Zahran, a Palestinian writer and academic from Jordan who has written op-eds for The Jerusalem Post, was indicted in a Jordanian court for incitement and damaging the image of Jordan.

"The court has indicted me for the crime of 'inciting hatred and attacking Jordan's image and the image of its one nation,'" Zahran told the Post.

The indictment also mentions that since his arrival in the UK, he started writing in Israeli newspapers.

However, Zahran said, "the only Israeli newspaper I write for is The Jerusalem Post."

"Zahran's social networking sites carry articles and phrases offensive to Jordan and his own people," and he will be tried in absentia, stated an article on Saturday in the Jordanian newspaper Al-Ghad.

If found guilty, he would be sentenced to three years in prison, according to the report.
Three years for being offensive to his country and his people—Chris Matthews would be hanged! (I said would be, not should be.)
You know what happens to Israeli Arabs Israel who write articles and phrases offensive to their country?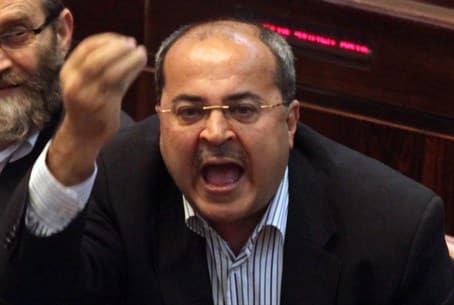 Election to the Knesset.