The Arab occupiers of Judea, Samaria, and Gaza have no money of their own—everyone agrees.
So, where do they get the money to do this?
Terror pays in the West Bank and Gaza, where killers recently freed by Israel under pressure from the U.S. are getting six-figure payments and military promotions from the Palestinian Authority.

Issa Abed Rabbo, the longest serving of some 104 Palestinian prisoners to be released, is getting the standard $50,000 the PA pays to freed terrorists, plus another $60,000 and the full cost of his upcoming wedding. Rabbo tied up and shot dead two Israeli Hebrew University students who were hiking near Jerusalem in 1984. Rabbo, now 49, was sentenced to life in prison, but became a hero to some Palestinians for no reason other than killing Revital Seri, 22, and Ron Levy, 23.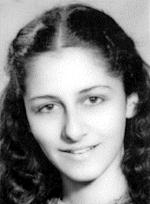 "The world thinks it's funding peace, but instead the Palestinians are funding terror," said Deputy Defense Minister Danny Danon. Their aid money is used to give massive grants to terrorists."

…

Despite polls reflecting the opposition of an overwhelming majority of the Israeli public to the convicted killers being given their freedom, Israeli Prime Minister Benjamin Netanyahu, under pressure from Secretary of State Kerry to make a gesture of good faith, went along with the plan as Israeli and Palestinian officials resumed peace talks in Jerusalem after a three-year hiatus

The funds paid out to Rabbo and other convicted killers come from the Palestinian Authority's general fund. The PA gets roughly $600 million in aid every year from the U.S., and hundreds of millions more from its European patrons.
Thank goodness John Kerry is occupied with being Iran's b*tch, or this could get really ugly!
U.S. Secretary of State John Kerry on Wednesday unveiled US$75 million (56 million euros) in new aid to the Palestinians, aimed at building roads, schools and health clinics.

The money adds to US$25 million pledged by the United States in September, bringing the total U.S. contribution for the West Bank infrastructure projects to some US$100 million.
That was two weeks ago! You can buy a lot of terrorists a lot of wedding presents for $100,000,000. But you can't wash away the blood they spilled.
I hope when Israel let out the dogs, they gave them an injection of the same thing they gave (allegedly) to Arafat. And that it's contagious.
PS: Now that I've pi**ed you off, let me leave you with a smile:
In a recent sermon broadcast on official PA TV, the Palestinian Authority Minister of Religious Affairs compared Arafat's death to that of Islam's Prophet Muhammad, saying both were poisoned and murdered by Jews.

…

"Yasser Arafat died a Martyr (Shahid) – we don't have the slightest doubt that they (i.e., the Jews/Israelis) killed him. One way or another, they killed him. Even Allah's Messenger [Muhammad] – they (i.e., the Jews) killed him with poison. When he was dying, he said to his wife Aisha: 'I feel the same pain I felt from the poison that I ate at Khaibar (Jewish village).' Poison that he ate at Khaibar. He continued to feel the pain until he died. 'I feel the same pain I felt from the poison that I ate at Khaibar.'"
That's right, Arab Occupiers, the same Jews who took out Arafat also took out the Prophet. That's not me; that's official Arab Occupier government policy. And now they're coming for you. You're f*cked. Be afraid.