Bring back, bring back,
Oh, bring back our girls to us…
Dozens of women and girls from two villages in Nigeria's north-eastern Adamawa state have been abducted by suspected militants, residents say.

The abductions have not been confirmed by the authorities, but residents say they took place a day after the military announced it had agreed a ceasefire with the Boko Haram group.

The government hopes the Islamist group will free more than 200 girls seized in April as part of negotiations.

Boko Haram has not confirmed the truce.
I think they've confirmed the lack thereof.
Say, I just thought of something…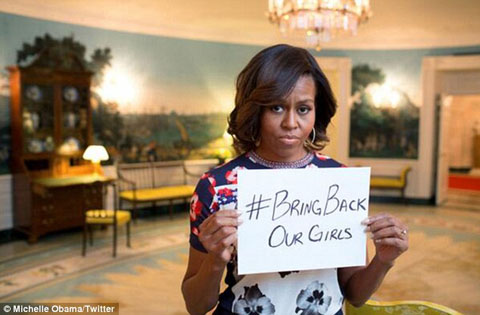 Did anyone try saying "please"? I bet even Islamic terrorists like to be asked nicely.