Like an aphorism, a haiku, or a parable, there's so much wisdom to discover in this miniature:
The Al-Jazeera network reported Saturday that members of the UN Disengagement Observer Force stationed in Daraa in southern Syria are abandoning their posts and fleeing to the Israeli side of the Golan Heights.
If you haven't been following, UN (ahem) "peacekeepers" in Syria got routed by some of the myriad rebel groups. Some Philippine and Fijian forces were captured. Now, those that are left are running scared to safety in Israel. Oh well.
What are we to learn? The uselessness of the UN, for starters, but if we don't know that already, as Bob Dylan wrote in "Idiot Wind", it's a wonder that we still know how to breathe. Expecting someone from Fiji to face down the coldest-blooded killers stalking the planet today—there's a bright idea.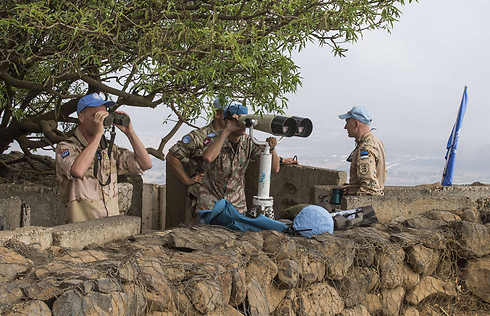 Ready, aim, watch.
Let us not forget the daily lesson (like spelling or long division) of the hostility of the part of the world Israel inhabits. Hamass runs Gaza, Hezbollocks runs Lebanon, Assad runs Syria (if we're lucky—if we're unlucky, ISIS does, along with Iraq), messianic mullahs run Iran, leaving the fraternal order of Jordan and Saudi Arabia as Israel's bosom buddies in the region. (You read right.) It's never clear whether Israel's neighbors want to kill each other or the Jews more.
We also learn that what is true of the individual is also true of the institution. Israel is vilified by every element of the United Nations, from the diplomats to the committees to the General Assembly to the Security Council. Add the various UN spinoffs like UNRWA, UNESCO, and UNICEF that also demonize Israel every chance they get, and you have an entire world body riven by faction but united by a loathing of the Zionist state.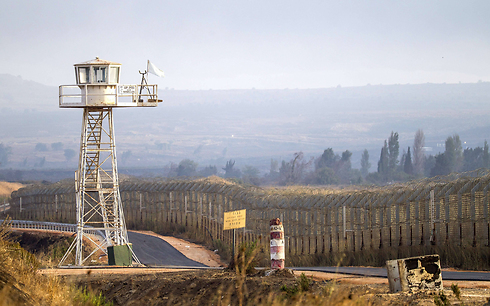 Abandoned UN post (Photo: AFP)
Until the shooting starts.
As long as hating Israel is safe, and anything but submission to Islam is punishable by death, I see market conditions continuing in this manner: a surfeit of Jew hating, and precious little of anything but submission to Islam.