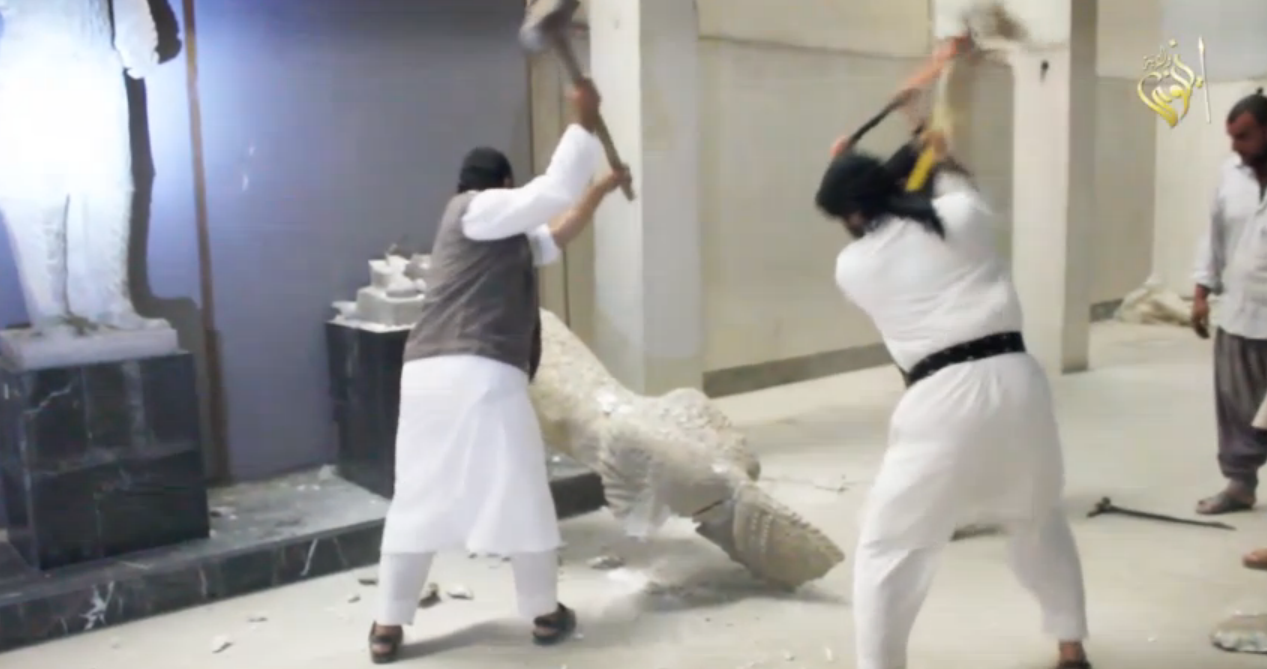 Oops! I shouldn't have led with the image:
"Muslims, these artifacts behind me are idols for people from ancient times who worshipped them instead of God," said a bearded terrorist speaking to the camera.

"The so-called Assyrians, Akkadians and other peoples had gods for the rain, for farming, for war… and they tried to get closer to them with offerings," he goes on.

"The prophet removed and buried the idols in Mecca with his blessed hands," he said, referring to the Muslim prophet Mohammed.
Just doin' what the Prophet done. Can't say fairer than that.
Unless you're Assyrian:
Experts said the items destroyed include original pieces, reconstructed fragments and copies.

They include many pieces from the Assyrian and Parthian eras dating back several centuries before the common era.

Iraq's Assyrians are now a Christian minority who consider themselves to be the region's indigenous people.

Several Assyrian villages were seized by ISIS fighters in neighboring Syria in recent days and at least 220 Assyrians kidnapped in the process.
It's bad enough to take sledge hammers to their historical treasures, but when they take sledge hammers—and worse—to the Assyrians themselves, I'll spare you the pictures.