Not Lena Dunham this time, thank a merciful lord. But another one opens her yap (among other things) about her sex life—is it sweeps week or something?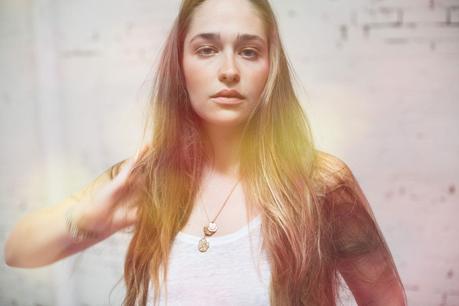 Girls actress Jemima Kirke is lending her voice to the Center for Reproductive Rights in a new PSA.

In the three-minute clip, the 29-year-old mother of two reveals she had an abortion in 2007, and speaks candidly about her decision to terminate her pregnancy.

"I wasn't sure that I wanted to be attached to this person for the rest of my life," she confesses. "My life was not conducive to raising a healthy, happy child. I just didn't feel it was fair."

Kirke says she couldn't tell her parents about the pregnancy, which forced her to empty her bank account, as well as borrow money from her significant other at the time to pay for her abortion.

She went through with the procedure at a Planned Parenthood clinic in Providence, Rhode Island.

"It's these obstacles and this stigma that makes these things not completely unavailable. And that's the tricky part. We do have free choice, and we are able to do whatever we want, but then there are these little hoops we have to jump through to get them," she continues.
What are you complaining about, sweetie, you got your way. It's your baby who has—had—a bone to pick with the process. All it cost you and the father was a little money.
Obstacles…stigma…hoops—stop it. Abortion has never been easier, if Planned Parenthood is to be believed.
The actress anticipates the day her daughters turn to her with self esteem issues, as she describes it as another battle to be fought over the female body.

"I would love if, when they're older, and they are in their teens, or twenties, that the political issues surrounding their body were not there anymore. They have one less thing to battle around their bodies," she concludes.
It's a pity their eight-year-old sister isn't around to counsel them.
I support the right to abortion, but I would have limits. But that this air-head can talk like this without irony is actually frightening. She's a monster.
But she's not Lena Dunham.