A parallel point to Aggie's post below about Obama's rage.
Over what?
Israel designated a thousand acres of the Judea and Samaria (the West Bank, for those who deny Israel's history and sovereignty) as "state land", with the ultimate goal of housing its burgeoning population.
How big is a thousand acres, anyway? My first comparison was to New York's Central Park, which is only 843 acres. That makes 1,000 acres sound big. But when you look at Central Park in context, not so much:
And I love Central Park!
Then I wondered how big a thousand acres is in Judea and Samaria. One thousand acres is about 1.5 square miles. Judea and Samaria is about 2,200 square miles, only 20% of which is populated. That makes Israel's declaration of 1.5 square miles of "disputed" territory (as even the UN designates it) as state land a "seizure" of 0.085% of all unoccupied land.
For this he feels rage?
Then I wondered if transfers of 1,000 acres are rare occurrences. But I happened to find one pretty easily:
This is a once in a lifetime opportunity to own a NAPA WINERY on over 1000 acres on three contiguous parcels. This historical winery property includes 100 acres of vineyard, additional plantable acreage, a 23,000+ sq. ft. winery building with tasting room, barrel storage room (cooled) huge tank farm and all equipment. The winery overlooks a 12+ acre lake which compliments this incredible Napa setting. Steps from the winery is a 16,000 sq. ft. cave. The property also includes many houses, a barn and other outbuildings. RARE OFFERING
It'll cost ya most of $20 million, but it's pretty nice. As compared to what Israel is "seizing":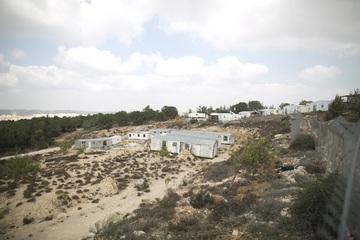 No offense, but that's not exactly Eden. You could have it, I'd say.
Again, for this Obama feels "rage"? What is his problem? (Where do we start?)