Have you heard about the latest campaign to apologize to Muslims for terrorist acts they have yet to commit?
As a gunman holds people hostage in a cafe in Sydney, thousands of messages of support have been posted online for Muslims in Australia who are afraid of an Islamophobic backlash.

The spark was this post on Facebook by Rachael Jacobs, who said she'd seen a woman she presumed was Muslim silently removing her hijab while sitting next to her on the train: "I ran after her at the train station. I said 'put it back on. I'll walk with u'. She started to cry and hugged me for about a minute – then walked off alone'.
That's nice.
Only there are some Muslims with whom I would not ride:
I get it: people want ordinary, peace-loving Muslims to feel comfortable, to know that the rest of us don't consider all Muslims to be terrorists (even if pretty much all terrorists are Muslim). But can they call it something else?
#illhavecoffewithyou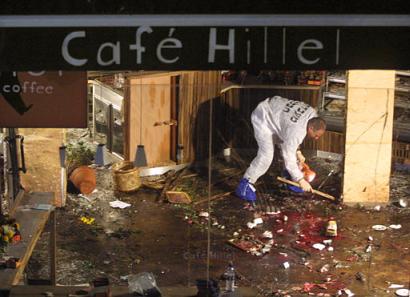 #illhavepizzawithyou
#illhaveasederwithyou
Okay, how about #illnodfromacrossthestreetasigetthehellawayfromyoubeforeyoublowmetokingdomcome?