"Some Americans only see the Mexico depicted in sensational headlines."
President Barack Obama, May 3, 2013.
A Mexican military helicopter hovered south of the border in the early morning darkness.

Below it, one of the country's most wanted drug lords was riding in a pickup truck.

Mexican authorities say they'd been tracking Zetas cartel boss Miguel Angel Trevino Morales for months. Early Monday morning, their moment came to swoop in.

The helicopter stopped a pickup Trevino was riding in 27 kilometers (about 16 miles) southwest of the border city of Nuevo Laredo, said Eduardo Sanchez Hernandez, the Mexican government's security spokesman.

Trevino, known as Z-40, had $2 million, eight weapons and hundreds of ammunition cartridges with him when he was captured around 3:45 a.m., Sanchez said.
Z-40, pretty cool nickname. If I ever get tired of BTL, I might adopt it. You wouldn't mind, would you, Miguel Angel?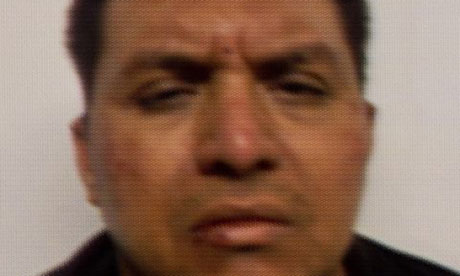 Trevino, 40, faces charges of organized crime, homicide, torture and money laundering, Sanchez said. There are at least seven arrest warrants for his capture.

Trevino is accused ordering the kidnapping and killing of hundreds of migrants in the border state of Tamaulipas, Sanchez said.

…

Mexican authorities had been offering a reward of 30 million pesos (about $2.4 million) and the U.S. State Department had been offering an award of up to $5 million for information leading to his capture.

In a press conference describing the dramatic military operation late Monday night, Sanchez said Trevino was known for "cruelty" and "the fury with which he attacked his victims."

…

The Zetas are accused of smuggling tons of cocaine and other drugs annually to the United States, generating many millions of dollars.

The name of the cartel conjures up some of the most violent images of the drug war: a casino fire that killed 52 people, the deaths of 72 migrants and tortured bodies hanging from bridges.
This is good news, of course. A little more of this and Mexico will become Canada del sur.