You can take the Nazi out of the Germans, but… well, no, maybe you can't:
A German newspaper has expressed regret after publishing a cartoon that appeared to depict the state of Israel as a ravenous monster.

Munich-based Sueddeutsche Zeitung says the picture appeared Tuesday alongside two reviews of books about Israel.

The caption suggested that the Jewish state was seen by its enemies as akin to Moloch — a monstrous deity from the Old Testament to whom followers sacrificed their children.

Israel's ambassador in Berlin criticized the picture and Jewish groups denounced it as anti-Semitic.

The newspaper said in a brief statement on its website Wednesday that it regretted "misunderstandings" caused by the caption and that publishing the cartoon "was a mistake."

The picture had been taken from a stock library and originally wasn't intended as a depiction of Israel.
No? Then what a coincidence!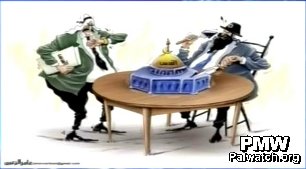 Those are Arab variations on a theme. This is more like the original theme:
Of all the bad luck to make such a "mistake", a "misunderstanding"!