When you think about it, guns and golf have a lot in common. Both employ iron (or used to), both have shots, both bag birdies, both involve bunkers, both have Big Berthas: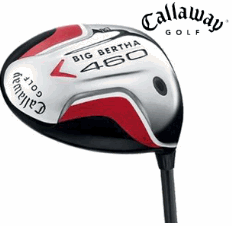 And both are favored by the president:
So it's entirely understanable that when President Obama speaks about one, he thinks about the other:
He's not taking this gun-control thing lightly, guys. Not now, I mean. He took it pretty lightly for the past 10 years or so, especially during election years, but now he's serious. Or he will be, once he finally gets the kinks out of his swing.

Rest assured, he'll be back on the trail soon working hard on not solving the problem.

The President's golfing weekend at The Floridian GC in Palm City, Fla., will include more than golf on a Tom Fazio course or an afternoon of ball beating at the Harmon School of Golf on campus. The Harmons, Butch and son Claude III, are flying in to work with President Obama, who inquired through an aide if they would be on property during his stay…

"He's a left-handed player, I've seen film of his swing before," said Harmon, who analyzed Obama's swing when the President first took office. "It'll be fun to get him down in the learning center, show him stuff in his golf game and see how he takes it to the course. He's just like all of us that play golf. He wants to get better."
Interesting. Obama already has all the answers in other fields—economics, education, national defense—why shouldn't he just deem himself a scratch golfer? But I guess if you're going to seek help, it might as well be from the best (and most expensive?) teacher, which Butch Harmon is.
Anyhow, if you think it strange that the president would jet off for a little R&R in the middle of a life and death campaign (literally!), you don't know your president.
One of many lingering questions regarding this outrageous episode is what our Commander-in-Chief was doing throughout the ordeal, during which America's real-time response was evidently paralyzed by chaotic indecision. Yesterday, the White House finally shed some light on this question by releasing a letter describing what President Obama was not doing as American diplomats' lives hung in the balance:

President Obama didn't make any phone calls the night of the Sept. 11 attacks on the U.S. Consulate in Benghazi, Libya, the White House said in a letter to Congress released Thursday. "During the entire attack, the president of the United States never picked up the phone to put the weight of his office in the mix," said Sen. Lindsey Graham, South Carolina Republican, who had held up Mr. Obama's defense secretary nominee to force the information to be released. Mr. Graham said that if Mr. Obama had picked up the phone, at least two of the Americans killed in the attacks on the U.S. Consulate in Benghazi might still be alive because he might have been able to push U.S. aid to get to the scene faster. The White House has said Mr. Obama was kept up to date on the attack by his staff, though after being alerted to the attack in a pre-scheduled afternoon meeting he never spoke again with Defense Secretary Leon Panetta, Joint Chiefs of Staff Chairman Martin E. Dempsey or then-Secretary of State Hillary Rodham Clinton.
He was due at a Las Vegas fundraiser the next day. Give the man a break.
But it fits a pattern. What did President Obama do when the negotiations over the so-called fiscal cliff got tough? He got going to Hawaii. Only to fly back to Washington to finalize a deal, then fly back to Hawaii, and then fly back to Washington. All aboard Air Force One. At $180,000 an hour.
But why cavil over a man's family vacation?
First Lady Michelle Obama plans to vacation in Aspen, Colorado this Presidents' Day weekend, separately from her husband, who will land this evening in West Palm Beach for his own down time with the boys.

According to Aspen newspapers, both Michelle and Vice President Biden are expected on the slopes. The White House has not yet announced the trip, and it's not clear when she will be leaving, though she will presumably go today.

Michelle's separate excursion from the president means that, even as the government prepares to slash spending as the March 1 sequester approaches, taxpayers will be footing the bill for two separate Obama vacations, paying for items like travel and the expensive security and staff entourages that accompany them everywhere.

What's more, the Obamas just completed an exorbitant vacation to Hawaii, from which they returned January 6. The president billed taxpayers for two roundtrip tickets on Air Force One – which costs approximately $180,000 an hour to use – after he returned to Washington mid-vacation to deal with the Fiscal Cliff.

Michelle spent the entire 17 days in Hawaii, meaning she's back on vacation at taxpayer expense just weeks after a resting for more than two weeks in paradise.
Let them sequester cake.