First, pose for scene of heartless Israeli brutality: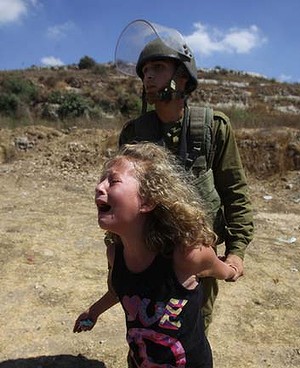 Check. (Though heartless Israeli seems more listless than heartless.)
Win audience with President (or some other creepy old man):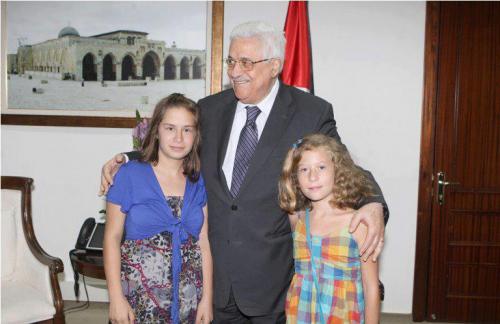 Check. (Unless President is creepy old man.)
Get picture taken with anonymous lady and two creepy old men:
Check.
Threaten an Israeli soldier with your tiny fists and toothpick arms because he's harmless to you and you to him: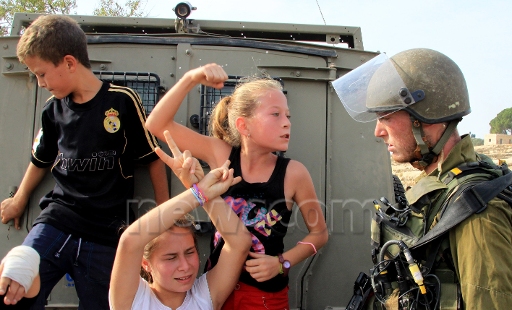 Check. And check. (Did I say "harmless"? I meant (hilarious"!)
Win Turkish award in front of creepy antisemitic poster.
Palestinian Ahed Tamimi, a girl who challenged Israeli soldiers as they arrested her brother, was presented with the Handala Courage Award in ?stanbul on Wednesday.

Visiting Turkey as the guest of Istanbul's Baakehir Municipality, 13-year-old Tamimi attended a series of events ahead of the award ceremony including the opening of an art exhibition titled "Being Children in Palestine."
And even meet the Prime Minister:
Israel's Channel 10 News, reporting about the honoring of the girl on Monday, noted that while she was seen in the video challenging soldiers over her brother's arrest, there had been no evidence whatsoever that her brother was indeed in an Israeli jail.

The staging of scenes for Israel-baiting is such a common Arab tactic in the Palestinian Authority that the industry has come to be known as "Pallywood."
Cynics.