Hey, I was rooting for the other side, but fair's fair. Nothing worse than a sore loser.
Congratulations, Hamass:
The exiled leader of Hamas said on Wednesday that Israel had failed in its "adventure" when it launched attacks on Gaza and accepted Palestinian terms.

"It failed, praise be to God," Khaled Mashaal told a news conference in Cairo, adding that Israel had "failed in its adventure."

Speaking after Egypt announced a truce between the two sides, Mashaal said, "The Israelis capitulated to the terms dictated by the resistance. Eight days of fighting forced them to surrender… The enemy's leaders failed in their adventure."
So, this is what "victory" looks like [NB: all images are from Gaza, most from Arab news media]: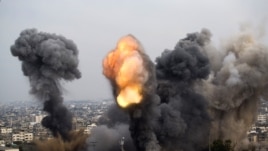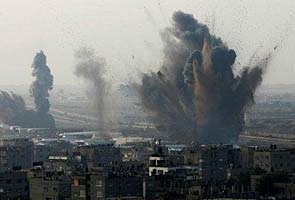 "The resistance taught Israel a lesson with its unity and force; a lesson Israel won't forget for the next 60 years," he said.

Hamas politburo member Izzat al-Rishq wrote on his Twitter account that "the resistance won and imposed its terms on the Israeli enemy."
Boy, you can say that again:
Better luck next time, Israel.