This is why Israel can't dick around with Arab terrorists. It started out with rocket attacks on Sderot.
Now it's virtually the entire country: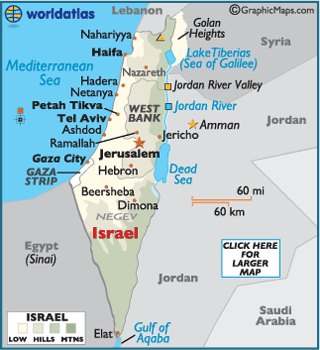 After Tel Aviv metropolitan area, capital under fire too: An air raid siren was sounded in Jerusalem and surrounding communities early Friday evening. After residents reported hearing blast sounds, security forces confirmed that one rocket had landed in the Gush Etzion area near a Palestinian village.

…

Shortly after the air raid siren sounded in Jerusalem, Hamas' military wing, the Izz al-Din al-Qassam Brigades, claimed responsibility for the rocket fired at the capital area.
If I wish the rocket had made a direct hit on the Al Aqsa mosque, does that make me a bad person?
More than 360 rockets have landed on Israeli soil since the start of Operation Pillar of Defense. The Iron Dome system intercepted more than additional 190 rockets since the start of the operation, 90 of them on Friday.
For all we know, some of our readers are under fire. We're pulling for you. We're praying for you.
PS: Now, don't go making them angrier, Israel (just kidding—playing nice hasn't worked):
In recent minuted [sic], the IAF assassinate Ahmed Abu Jalal, a senior Hamas terrorist, in and air strike.

The IAF also hit another car in the strike.
I'm not familiar with the gentleman, and now I never will be. His loss.