They dug up Beethoven, too, and found him furiously erasing his manuscripts.
Ludwig, they shouted, what are you doing?
Decomposing, the master answered.
(Would you have preferred what's brown and sits on a piano bench? Beethoven's last movement.)
Work began on Tuesday to open former Palestinian President Yasser Arafat's grave ahead of an exhumation of his body for a murder probe, AFP reported.

A source close to Arafat's family told AFP that work is expected to last 15 days, and that it began on Tuesday with removing concrete and stones from Arafat's mausoleum.

…

The case returned to the headlines in July when a Swiss institute said it had discovered high levels of the radioactive element polonium-210 on Arafat's clothing supplied by his widow Suha, who called for exhumation of her husband's body.

…

Arafat's direct kin have rejected an exhumation.

"We say openly that our leader, our founder was assassinated by Israel with poison. The overwhelming majority of the Palestinian people is convinced of this," Nasser al-Kidwa, Arafat's nephew and a senior official in Abbas's Fatah group, said on Saturday.

"Some have spread about the repugnant idea that Arafat's tomb should be opened up and desecrated. There is no justification for this: we know the real truth," he said.

Arafat's sister also called on officials not to exhume his Ramallah grave, Palestinian news agency Ma'an reported.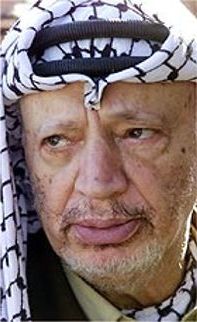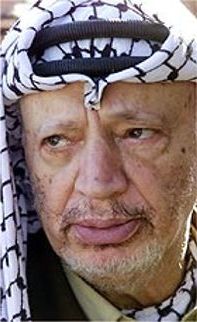 Before ………………………………………….. After
The family drama, the extended time of the whole process—is it sweeps week on Palestinian TV or something? What a farce!
I know how they could open the tomb in 15 minutes, not 15 days.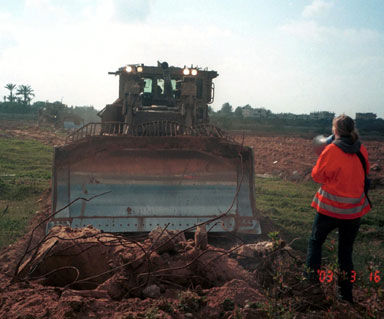 Rachel, can I borrow the front loader if you're through with it?
Arafat would be above ground faster than you can say Al Aqsa Martyrs Brigade.
PS: Speaking of farces, everyone knows Arafat died of an immunity deficiency syndrome he acquired somewhere.