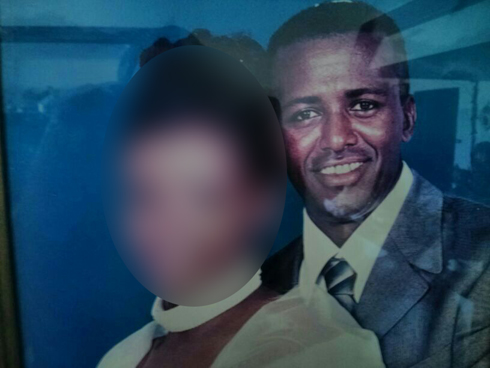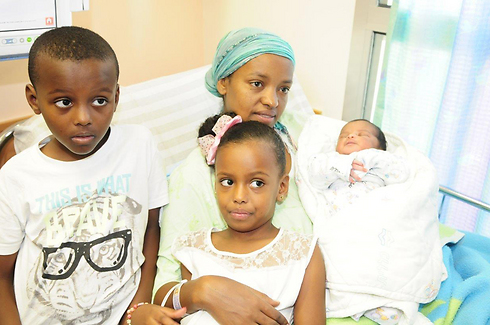 Ten days after he was killed in a terrorist infiltration incident, a daughter was born to Sgt.-Maj. Baynesain Kasahun, 39, from Netivot. After giving birth at Soroka Medical Center in Be'er Sheva, his widow Galaito said while holding her daughter: "I forgot about the pain of childbirth and only felt pain for him."

Follow Ynetnews on Facebook and Twitter

Kasahun was a combat soldier in the Gaza Division's northern brigade and was killed in the incident in which terrorists infiltrated an area near Kibbutz Nir Am and fired an anti-tank missile at the troops.

Three other soldiers were also killed in the incident: Col. Dolev Kidar, 38, from Modi'in, Sgt. Nadav Goldmacher, 23, from Be'er Sheva and Second lieutenant Yuval Heiman, 21, from Efrat.

"It was an easy birth and that would have made him happy. He had been waiting for this birth," Kasahun, 34, told Ynet. It tore me up that I couldn't call him or text him. It's unfathomable."

The last time they spoke was the night before he was killed. "You think it will never happen and then comes that moment when you get the message. Every day that goes by without a phone call from him and without hearing his voice makes me understand that it really happened."

"I don't know how to go on from here. It will be difficult. Nothing can fill the void, the gap that has been created. But God willing it will be fine."
She's right on both counts: it's unfathomable; and, God willing, it will be fine.